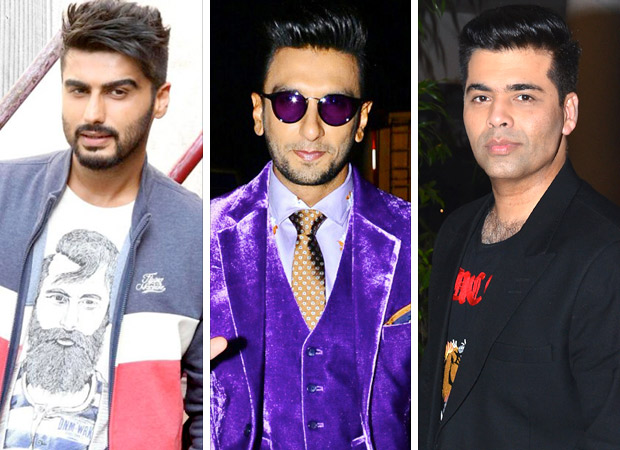 Arjun Kapoor – Ranveer Singh 'Roasted' again, Karan Johar blames himself

The legal trouble that Arjun Kapoor and Ranveer Singh had faced over the AIB Roast case dating back to 2013 refuses to go away. With courts refusing to provide the two actors with interim relief, it looks like a long legal battle ahead for them.
Sources close to Karan Johar say he holds himself culpable for Arjun and Ranveer's troubles over a show where the two actors had innuendo-filled fun with Johar on a live stage.
Says a source close to Karan, "Little did Karan know it would backfire so badly. Karan has been heard telling close friends that he feels responsible for whatever happened and is determined to extend all legal help to extricate them from the situation. Both Ranveer and Arjun are part of Karan's extended family. He is determined to get them out of this situation."
Also Read: AIB Roast Row: Bombay HC refuses interim relief to Arjun Kapoor and Ranveer Singh
Source:: BollywoodHungama