By team-bollywoodlife@corp.india.com (BollywoodLife)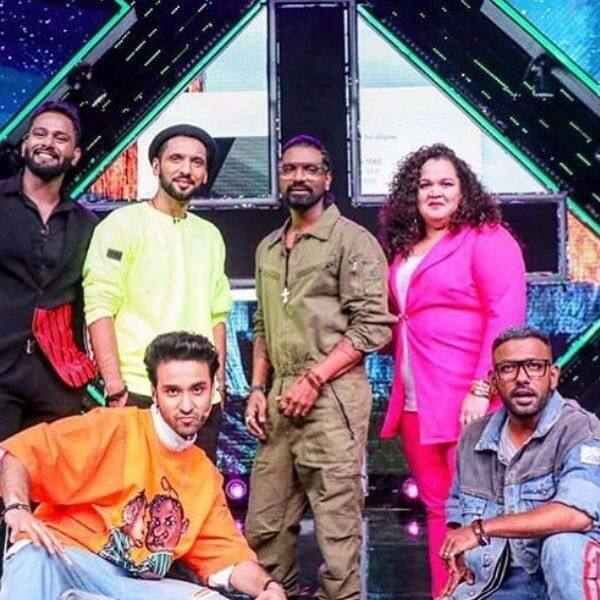 I Rock Crew is the first dance crew to dance in tonight's episode. The crew dances on Dhola Re Dhola. The captains loved their performance. They get the Plus. They also call Karishma Chavan on the stage to perform with them. Suresh calls in the next contestant, Rupesh from Dombivali. He dances on Judaai from Badlapur. He tells everyone that his mother made him dance since he was a kid. He reveals that his father committed suicide when he was in sixth grade. He breaks down while sharing the story. His mother breaks down as well. He reveals that Dance Plus is very important with his mother being a security guard. Remo walks up to him and hugs him. Rupesh's mother tells how even she planned to commit suicide post the trauma but she didn't.
Next to come on stage are Manoj and Chandan, called Tron Brothers. The two are show host Raghav Juyal's friends from Uttarakhand. They dance on Mukabala. Captain Suresh talks about his struggle as well. Soon, on Remo's insistence, the three friends dance on the stage. The two dancers get a plus from Remo.
After the twins, there are triplets on the set, dancing on Oye Oye. There's a montage a few other dancers who audition. But despite being good performers none of them could make it to the final lot.
Next is Ram Bisht, a loyal Hanuman devotee. He is a background dancer in movies who is here to make an identity for himself. He dances on Mere Naam Tu from Zero. Soon it is revealed that he has also been a background dancer in Remo's movie Street Dancer 3D. Remo recognizes him after he does his signature dance move.
Raghav next is …read more
Source:: Bollywoodlife