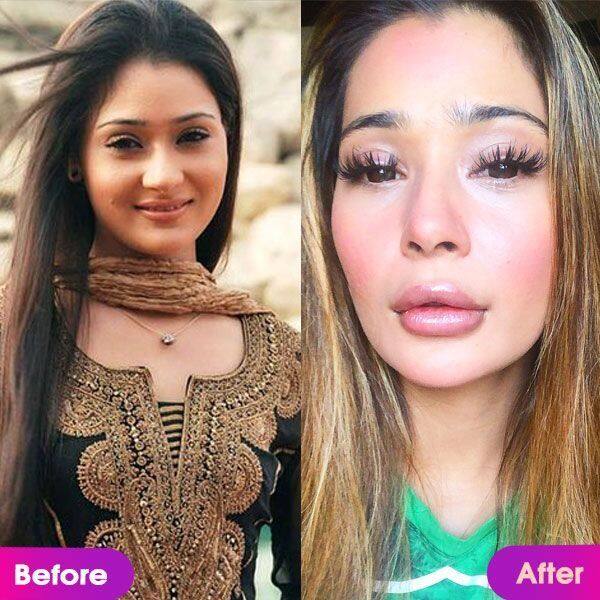 TV actress and personality Sara Khan has been in the news since last night and that is for nothing else but a selfie that she posted on her Instagram page. While announcing her next project, a music video, the actress caught online users attention for the wrong reasons. Fans started trolling the actress since she looked very different from earlier. Media started slamming the actress as well for her lip surgery gone wrong. Nevertheless, the actress is paying no heed to these comments and trolls. When BollywoodLife got in touch with Sara, she revealed that she is not affected by the trolls. "I'm loving it and laughing at it. The haters can go to any extent to get the attention and I'm used to trolling," she said.
Talking about the reports on her lip surgery gone wrong, Sara unabashedly retorted, "There is news coming up that my lip surgery has gone wrong. I just want to share that my lip surgery has got completely amazingly done. And I love it myself so much. I'm loving it."
When we probed further to know what kind of lip surgery had, the actress undergone, she cleared the air saying, "I've used lip fillers actually, it is not a lip surgery. So, the people who are saying its lip surgery, are wrong. It s a lip filler. I want to educate people that there's a difference between filler and surgery. From my debut show till now, I have only done one thing which is to my lips that too just now. Apart from that, I have groomed myself. But there's been no surgery," the actress boldly uttered.
On the work front, Sara is working on a song titled Bidaai, a rendition of her debut daily soap's …read more
Source:: Bollywoodlife