By support@india.com (BollywoodLife)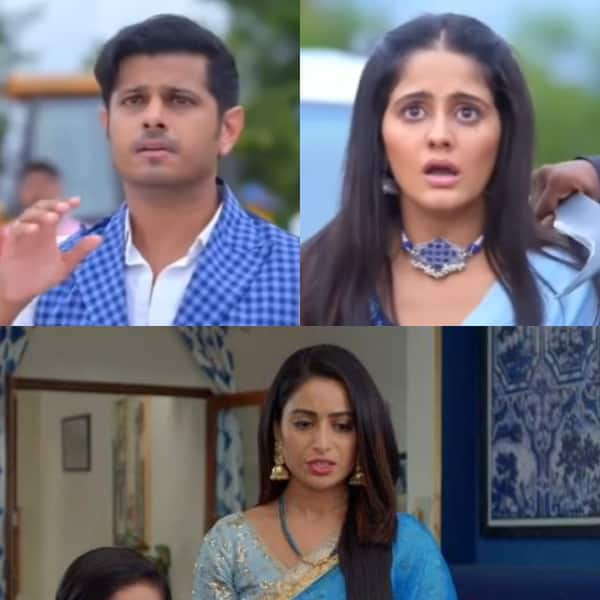 The TV show Ghum Hai Kisikey Pyaar Meiin has been receiving a lot of backlash on social media of late. From Virat getting married to Pakhi to their honeymoon track, fans are not happy with the storyline. Now, Virat and Sai have finally come face-to-face. Virat was under the impression that Sai his first wife is dead following an accident. Thus he gets married to Pakhi. After years, he gets to know that Sai is alive. How will Pakhi react to all this? Read on to know.
What happens next in Neil Bhatt and Ayesha Singh's Ghum Hai Kisikey Pyaar Meiin?
As Virat will get shot while saving Savi, the entire Chavan family will reach Sai's village to meet him. Pakhi will also come and she will get to know that Sai is alive. Shocked and how, Pakhi will suggest that Sai should return to the Chavan Niwas. She will tell her that she is the first wife of Virat and thus, she should be in the Chavan Niwas. The whole scene surely reminds us of the movie Bajirao Mastani. The triangle appears the same as that of Kashibai, Mastani and Peshwa Bajirao in the film. It is just that the second wife would welcome the first wife and not the other way round. But whether Sai will accept Pakhi's offer is something we do not know yet.
Will Sai return to Chavan niwas?
Sai is furious that Virat got married to Pakhi after he assumed that she is no more. During the confrontation, she says that he did not even come to find her whereas he says he did. Virat even questions Sai about Savi. He wants to know who is the father of the little one. Before Sai's disappearance, it was shown …read more
Disclaimer : This story is auto-aggregated by a computer program and has not been created or edited by FilmyFriday. Source:: Bollywoodlife