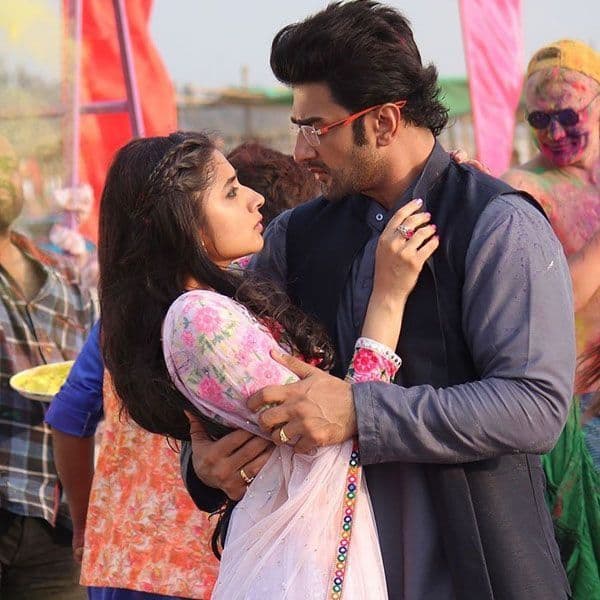 Guddan Tumse Na Ho Payega 19 June 2019
In the last episode we saw that Guddan shows Durga a portrait of her and Antara both hanging in the bedroom. Guddan proves that she has made her place in AJ s life. Later Aj tries to propose to Guddan by saying he is asking for a friend. Guddan says if AJ s friend argues a lot with his wife, then it is not love. Later, AJ gives Lakshmi a love letter to send to Guddan. Seeing the letter, Guddan is nervous at first but she decides to read it.
Guddan Tumse Na Ho Payega 19 June 2019 Preview
In tonight's episode we will see that Guddan (Kanika Mann) decides to wear the sari Aj gifted her for the wedding. She wants to spend the rest of her life with him. AJ is waiting downstairs for her and is getting nervous. He asks Daadi what is taking Guddan so long. Daadi tells AJ Guddan is walking down. AJ sees Guddan s sari and knows that Guddan has accepted his proposal. Will AJ and Guddan begin their newly married life with love? Stay tuned to find out.
Source:: Bollywoodlife