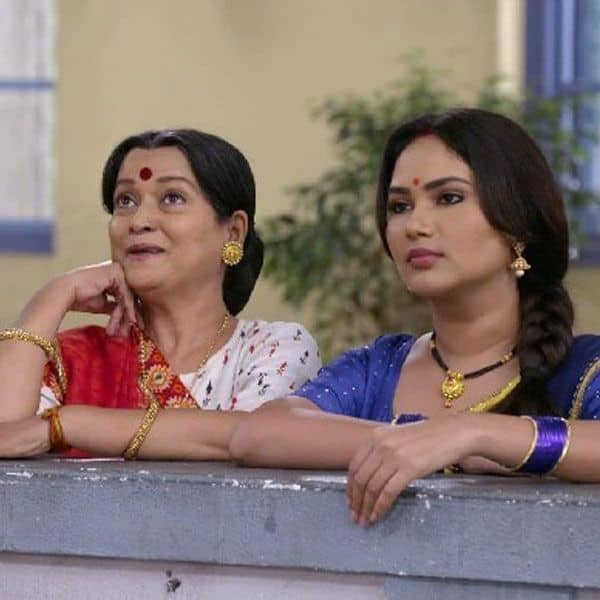 In the previous episode of Happu Ki Ultan Paltan, we saw all the family members appreciating Aama's shayari, which upsets Rajesh. She comes to bedroom and asks Happu for help in the shayari but he insults her and sleep. Next morning Amma calls Happu and tells him to read Khodilal's diary.
In tonight's episode, Happu is getting ready to go to the police station. Rajesh tells him to help her ideate new Shayari's by hurting her. Happu remembers the last time when he did it and got beaten so this time he refuses to do so. She assures him that she won't beat him again. The latter starts speaking the truth about Rajesh's behaviour and this leaves Rajesh shocked.
Before going to the police station, Happu meets Beni and asks him to find a solution as soon as possible. A few moments later, Amma comes to Beni's and asks him to call his friend Hararat Bukhari so that she can present her Shayari's and get her book published. Rajesh comes there and tells her that they will have a competition of Shayari's and whosoever wins it will get the chance to publish the book.
Later that day, Kamlesh comes up with an idea to translate Hindi Shayari's into English and publish it by the name of Kat-Esh which means Kamlesh and Kate. Hearing this, Malaika asks them to come up with something original rather than copying others.
At the police station, the commissioner suspends Happu Singh for two hours for insulting him. Happu gets irritated and calls Beni and asks him to go home and convince Amma and Rajesh to stop doing Shayari's and make them realise that their Shayari's are not at all great.
What do you think will …read more
Source:: Bollywoodlife