By team-bollywoodlife@corp.india.com (BollywoodLife)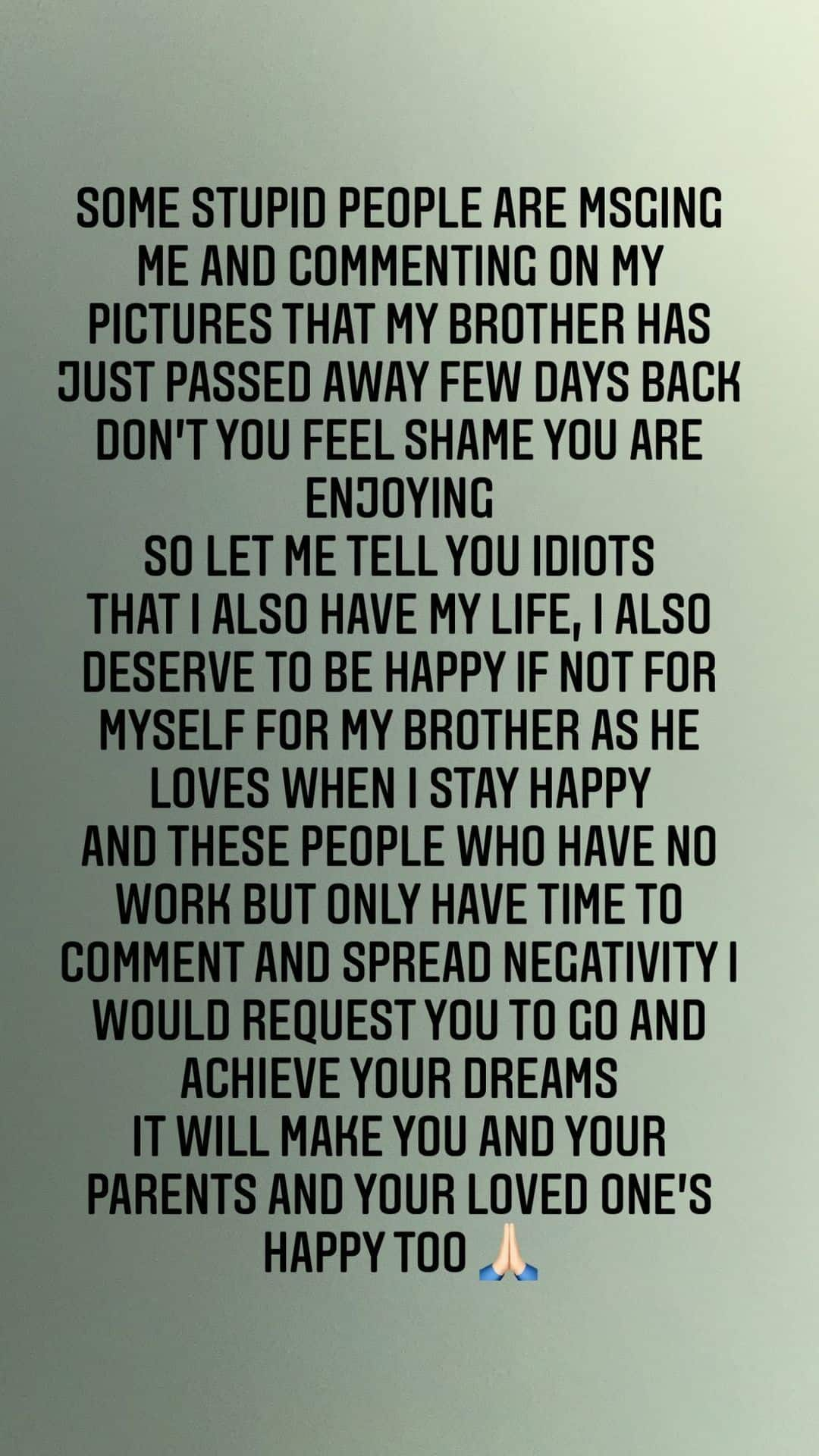 Bigg Boss 14 contestant Nikki Tamboli's brother Jatin passed away on Tuesday morning. He was 29. Nikki had shared that Jatin was dealing with a lot of health issues since many years. He was hospitalised for almost 28 days as his lungs had collapsed and was surviving on one lung. Nikki said that he had also tested positive for tuberculosis and Covid-19 in the hospital. His condition was followed by pneumonia and on Tuesday morning he suffered a heart failure.
It's been just a couple of days since Jatin's demise but Nikki put up a strong front and flew off to Cape Town to shoot for Khatron Ke Khiladi 11. While she was seen having a gala time with other contestants, trolls shamed her for enjoying just days after her brother's death. And Nikki wasn't going to take things lightly. She lashed out at trolls for shaming her saying that she also deserves to be happy if not her herself then for her brother as he loved to see her happy.
"Some stupid people are msging me and commenting on my pictures that my brother has just passed away few days back don't you feel shame you are enjoying so let me tell you idiots that I also have my life, I also deserve to be happy if not for myself for my brother as he loves when I stay happy and these people who have no work but only have time to comment and spread negativity I would request you to go and achieve your dreams it will make you and your parents and your loved ones happy too," Nikki wrote on Instagram.
Earlier on Tuesday, Nikki had posted a note about her brother's death on Instagram, along with his picture.
"We didn't know that this morning god …read more
Disclaimer : This story is auto-aggregated by a computer program and has not been created or edited by FilmyFriday. Source:: Bollywoodlife