By team-bollywoodlife@corp.india.com (BollywoodLife)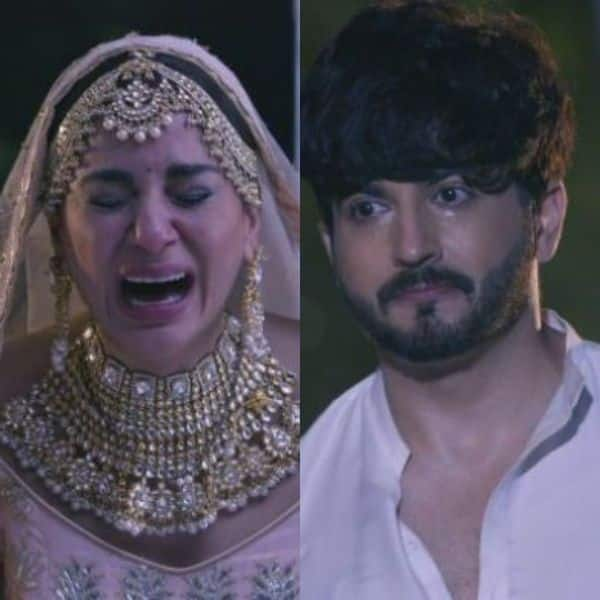 Kundali Bhagya is one of the most-watched television shows on the small screen. The drama behind Preeta-Karan-Prithvi's love triangle and the wedding has managed to keep viewers glued to their TV sets for the past few weeks. Talking about the show, Kundali Bhagya narrates the story of Preeta Arora and Karan Luthra, who despite their warmth and love for each other, always find themselves on the opposite ends of the pole. In the latest episodes of Kundali Bhagya, we saw #PreeRan's (Preeta and Karan's ship) much-awaited wedding taking place. However, in a major twist, Karan confronts Preeta he only married her to seek revenge for all the times his family was in pain because of her. The promo of tonight's episode showed that Karan abandons Preeta in the middle of the road and drives away as she chases his car begging him to take her along.
Clearly, a lot is about to happen in Arora and Luthra house. Sarla's fears might have come true as Karan, for real, leaves Preeta. See this promo video to know what's going to happen tonight on Kundali Bhagya:
P.S. Spoilers ahead, proceed with caution.
Even though Karan left Preeta stranded, he is not exactly happy about his actions. Yes, Karan is equally devastated for all that he did and experiencing pain. Preeta, meanwhile, is aghast to learn what just happened to her: the man she loves married her for vengeance and has now dumped her. More importantly, Preeta is shocked to learn that Karan hates her and still holds her responsible for his father's accident and Rishab-Sherlyn's marriage. Both are suffering and deeply hurt, beyond words. But hope is not all lost.
It appears that Karan might get Preeta back and take her to Luthra house, eventually. Wonder why …read more
Source:: Bollywoodlife