By Bollywood Hungama News Network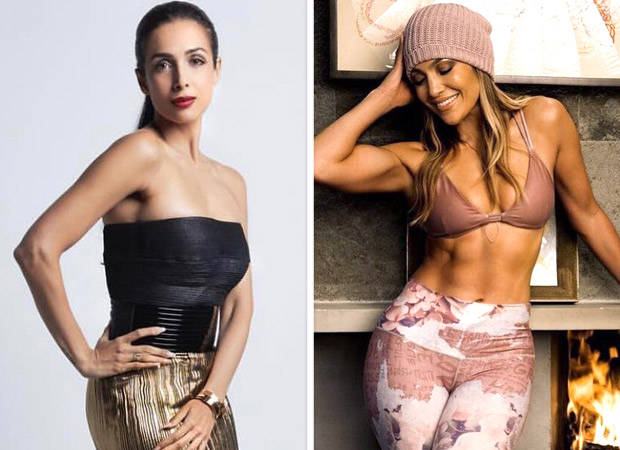 In a first-of-its-kind move, global pop icon Jennifer Lopez, her fiancé and American baseball legend Alex Rodriguez, Indian fitness icon Malaika Arora, and Zumba, the largest branded fitness program in the world, have come together to invest in an Indian yoga and wellness start-up, Sarva. They join an illustrious list of global investors in a recently concluded Friends & family round to make Sarva one of the most promising endeavours in the world. The curated list of people who make up this stellar roster are personalities like David Giampaolo (Chairman of the company and Chief Executive Pi Capital), Mark Mastrov (Founder, 24 Hour Fitness Worldwide, Inc.), Bill Roedy (Former Chairman & CEO, MTV Networks Int'l), among many others.
Sarva currently has 91 studios across India, clustering Mumbai, Delhi, and Bengaluru. Its next cluster will include the other metros of the country. In a bid to create its international footprint, over the next few years, it will continue to evaluate market opportunities in USA, UK, and Middle East once it has penetrated the already existing very large Indian market.
Commenting on her investment in Sarva, Jennifer Lopez, singer, dancer, actor, and global icon shared, "I have personally benefited from my regular practice of yoga and believe that it has made a difference to my life both physically and mindfully. The enthusiasm that Sarvesh brings to Sarva is promising and infectious. I believe in the vision of Sarva and view it as a great common ground for a brilliant investment opportunity along with co-creating and serving a global community."
Bollywood diva Malaika Arora said "I have for long been zealously practicing yoga and experienced the dynamics of its inner energy and mental equipoise. Six months ago, Sarva and I partnered to start Diva Yoga, a unique studio concept for women only and we are overwhelmed …read more
Source:: BollywoodHungama