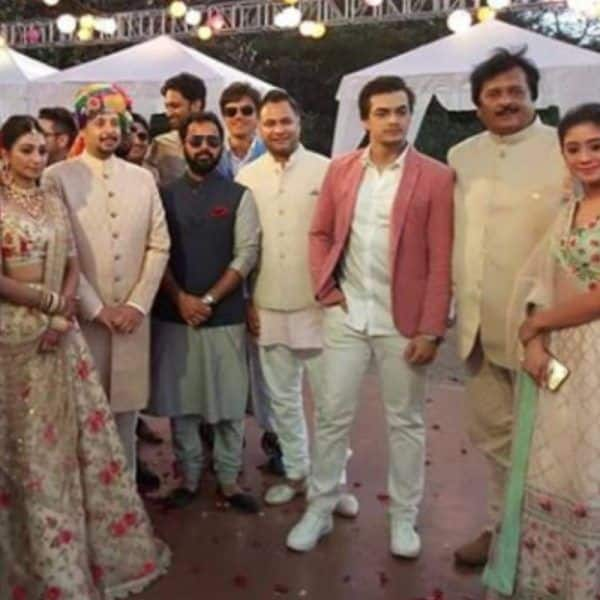 Mohena Kumari Singh exchanged rings with fiance Suyash Rawat in an intimate ceremony in Goa over the weekend. The pictures from the engagement have made their way to the internet. Her co-actors made it to the bash in Goa and have been posting videos on social media. Mohsin Khan and Shivangi Joshi from Mohena's show, Kruti Mahesh, Dhanisa Shende and Amey Mehta from Mohena's dance group also made it to the engagement. Interestingly, real life couple Mohsin and Shivangi along with their other teammates danced on the popular wedding song Gallan goodiyaan. Obviously, it is a treat for the loyal fans of the show. The two had prepped for the dance performance, especially for Singh's engagement.
Here check out the video…
Mohsin and Shivangi are the cutest, aren't they? The two dancing together with their co-stars only goes on to show how thick their bond is.
For her engagement, which was one of the top trends on Instagram as #SumokiSagai, Mohena wore an embroidered lehenga while Suyash wore a sherwani.
Did you like Mohsin and Shivangi's dance performance? Tweet to us @bollywood_life and let us know!
Source:: Bollywoodlife