By team-bollywoodlife@corp.india.com (BollywoodLife)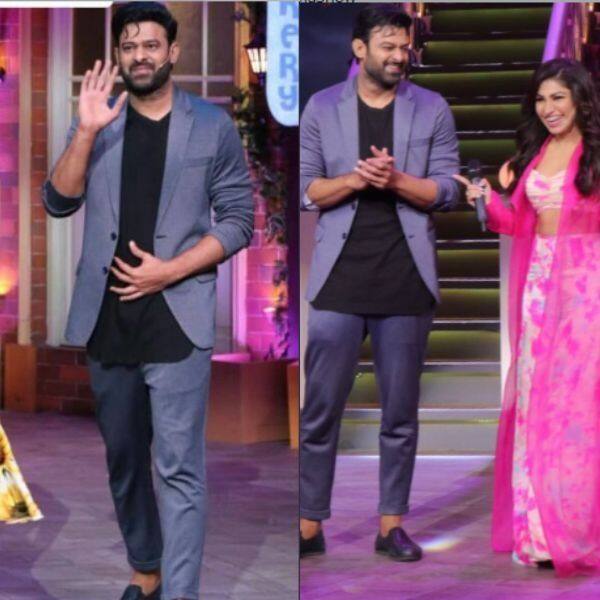 Telugu superstar and the darling of the masses Prabhas made his debut on The Kapil Sharma Show tonight. The handsome hunk was present for the promotions of his big budget extravaganza, Saaho. On the show, Prabhas met fans who had come from abroad. One of them requested him to do more Hindi films. He said the budget of Saaho was Rs 350 crore. Kapil Sharma also asked him about the story that he got marriage proposals from 5,000 girls. The comedian quipped that those 5K girls knew his address so they mailed him the details. He further said if one took an estimated count, of the girls who did not have the mailing details, it would be in crores. Reacting on that, Prabhas said that these tales were all rumours with no truth in them.
Later, he revealed that his fave Bollywood actors were Shah Rukh Khan and Salman Khan. He said he liked Deepika Padukone, Alia Bhatt and Katrina Kaif as actresses. On hearing Deepika's name, Kapil was quick to lament that she is married now. Prabhas said it was very sad that Deepika Padukone is now a married woman. As we know, Kapil Sharma has an eternal crush on the Bajirao Mastani actress.
Prabhas spoke very little but seemed to understand all the jokes on the show. He could not control his laughter when Kiku Sharda compared the laugh of Archana Puran Singh with the laugh of the unruly Kalkeyas of …read more
Source:: Bollywoodlife