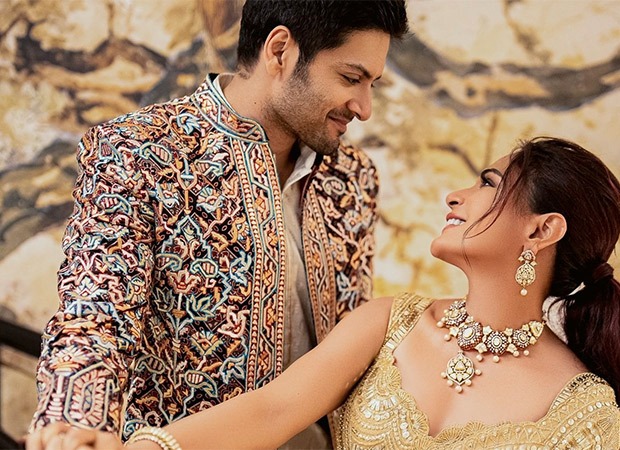 Bollywood power couple Richa Chadha and Ali Fazal have chosen a poignant moment to unveil the first glimpse of their wedding documentary, RiAlity. This special reveal coincides a few days post the one-year anniversary of the conclusion of their grand wedding celebrations that spanned across the cultural tapestry of Delhi, Lucknow, and Mumbai. The teaser trailer of the documentary is now out, with the actors sharing it on their social media.
Richa Chadha and Ali Fazal, who are known for their unconventional choice of films, have often maintained that it is their unique quirks which have brough them together. With this wedding documentary, the couple aim to provide more authenticity into the depth of their relationship and even revealed that their idea to create RiAlity stems from a desire to share an unfiltered, candid account of their wedding journey.
The documentary is directed by Rahul Singh Datta, with a unique perspective of his own view of how the wedding and days leading to it were, where the couple were never once sat down and interviewed to give their take during the documentary. The documentary looks it from the perspective of everyone else involved like an outside in perspective and how they viewed Richa and Ali's love story evolved to their D-Day. All the emotions are said to have been captured raw in real time.
This documentary is expected to not just be a celebration of love, but a raw, introspective exploration of the emotional complexities that accompany the union of two working-class actors who have risen to Bollywood stardom. While it is a special day for them, it's also a day which his layered with a barrage of emotions and planning every step of the way.
"Weddings are often portrayed as fairytales, but the reality is a mix of emotions – joy, anxiety, excitement, …read more
Disclaimer : This story is auto-aggregated by a computer program and has not been created or edited by FilmyFriday. Source:: BollywoodHungama