By team-bollywoodlife@corp.india.com (BollywoodLife)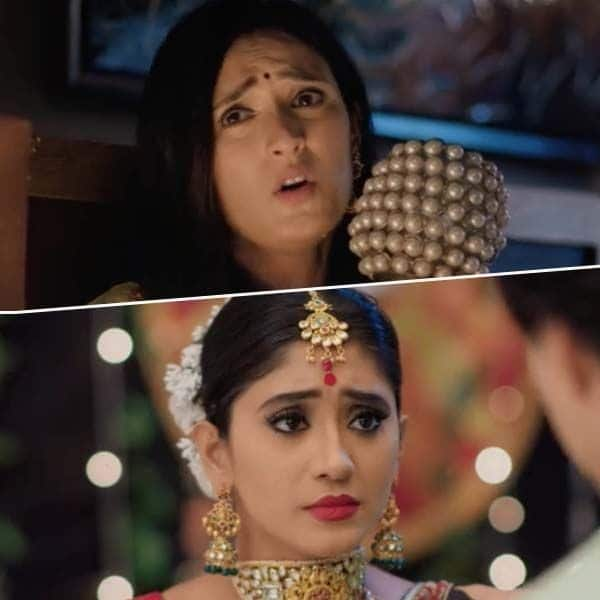 Yeh Rishta Kya Kehlata Hai has been one of the most loved shows on television. In recent episodes, we saw that Kartik had turned Sardar Jolly Singh to make Kairav realise his love. Kartik and Naira act as if they are a happy couple. However, Naira is worried as she fears that Kairav may hate Kartik even more if he comes to know Jolly Singh's truth. The Goenkas and Singhanias go for a picnic together to make Kairav happy and bring him close to his father Kartik.
During the picnic, Naira falls into the pool while Kartik saves her. As Kartik gets into the pool, his Punjabi get-up gets spoilt and Kairav is shocked to see Kartik. However, Kartik saves Naira and realises his Jolly Singh truth has been revealed before Kairav. Kairav gets angry on Kartik's betrayal. Naira decides to unite him and Kartik before Diwali and is successful in doing so. Kairav hugs Kartik and they all celebrate Diwali happily. Kartik gets a call from Vedika who calls him at a hotel. Kartik leaves informing Naira about the same. Vedika who is waiting at the hotel is trapped by her ex-husband and she tries to free herself. Kartik reaches there but Vedika is already missing. The next morning Naira realises Kartik has not returned and goes to search for him. Kartik tells her Vedika is missing from the hotel and they decide to go back home and reveal it to the family. Before they could do so, Dr. Pallavi reaches there with the police and gets Kartik arrested for kidnapping Vedika. Naira decides to find Vedika and set Kartik free. In the upcoming episodes, we will see that Naira gets Vedika in time and the Goenkas thank her.
Naira then reveals that …read more
Source:: Bollywoodlife